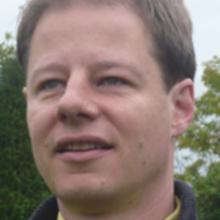 Joerg Friedrichs
Associate Professor of Politics, Department of International Development, University of Oxford

Official Fellow of St Cross College, Oxford
Biography
Jörg Friedrichs is Associate Professor at ODID and Official Fellow of St Cross College, Oxford. Taking a broad transdisciplinary approach to academic research, his main interests are in the fields of international relations and political sociology. Among other things, he has proposed a new intercultural theory of international relations.
Jörg's latest book is on Hindu-Muslim Relations: What Europe Might Learn from India (2018). Coming from an increasingly multicultural and multi-religious Europe, he has worked on Muslim minorities and their relations with non-Muslim majorities in India and China.
Building on this, Jörg has now started investigating relations between Muslims and non-Muslims in England. His focus is on community relations in a diverse set of urban neighbourhoods in East London, Birmingham and Halifax (West Yorkshire).
Jörg has studied Classics at the universities of Munich, Tübingen and Rome, finishing with a book on political rhetoric in the work of the ancient Greek historian Thucydides (2000). His doctoral studies in Political Science at Munich led to another book on European Approaches to International Relations Theory (2004). His postdoctoral research led to a third book, Fighting Terrorism and Drugs: Europe and International Police Cooperation (2008).
His fourth book was The Future Is Not What It Used to Be: Climate Change and Energy Scarcity (2013).
Jörg has published on other topics ranging from denial and self-deception to security regionalism in East Asia and from pragmatic research methodology to China's popularity in the Middle East and Africa. His articles have appeared in peer-reviewed journals such as International Organization, International Theory, Third World Studies, and Philosophical Psychology.
Academic biography
https://www.qeh.ox.ac.uk/people/j%C3%B6rg-friedrichs
Contributions to GlobalFacultyInitiative.net